Paleoclimate Advances Webinar Series
The Paleoclimate Advances Webinar Series (PAWS) is led by the CESM Paleoclimate Working Group, with the goals to:
Provide a welcoming space for the open exchange of ideas on paleoclimate advances and facilitate interdisciplinary collaboration among the proxy data and modeling communities
Provide an inclusive platform to broaden participation in the paleoclimate science community
Promote paleoclimate research as a solution to understanding Earth system interactions and current challenges in climate science
PAWS is a monthly one-hour event consisting of two themed talks (~20 minutes each) and a Q&A session.
The webinars will take place via Zoom. To receive the joining instructions, as well as other PAWS related information, please join the PAWS Google Group.
Please be sure to follow the CGD Code of Conduct in all webinars:
Consider new ideas
Encourage innovation
Offer constructive feedback
Acknowledge teamwork
Show appreciation
Share the air
Nominate Speakers
Please fill out this form to nominate future speakers. Self-nominations are encouraged! We strive to promote a diversity of speakers and topics
Webinar Schedule
7th PAWS webinar
Dec. 2, 2022
9:00am MT
Virtual Webinar
What ITCZ shifts? Exploring controls on tropical Indian Ocean rainfall using stalagmite records from Madagascar
Speaker - David McGee
Dr. David McGee is an Associate Professor in the Department of Earth, Atmospheric and Planetary Sciences at the Massachusetts Institute of Technology. His research group reconstructs past climate changes using natural archives such as stalagmites, lake deposits and deep-sea sediments, with a focus on understanding how and why rainfall patterns have varied over the earth's history. Dr. McGee also directs the Terrascope learning community, which engages undergraduates in learner-centered exploration of sustainability challenges, and serves as the departmental faculty lead for diversity, equity and inclusion.
Is the concept of a zonal mean ITCZ shift useful?
Speaker - Alyssa Atwood
Dr. Alyssa Atwood is an Assistant Professor in the Department of Earth, Ocean and Atmospheric Science at Florida State University. Dr. Atwood studies how tropical climate has varied in the past and she leverages this information to improve our understanding of the modern climate system. Dr Atwood's research utilizes a wide variety of geochemical and computational tools to investigate how the short instrumental record can be enhanced with paleoclimate data to inform dynamical theory, establish test beds for climate models, and ultimately improve projections of future climate change.
---
6th PAWS webinar
Oct. 13, 2022
3:00pm MT
Virtual Webinar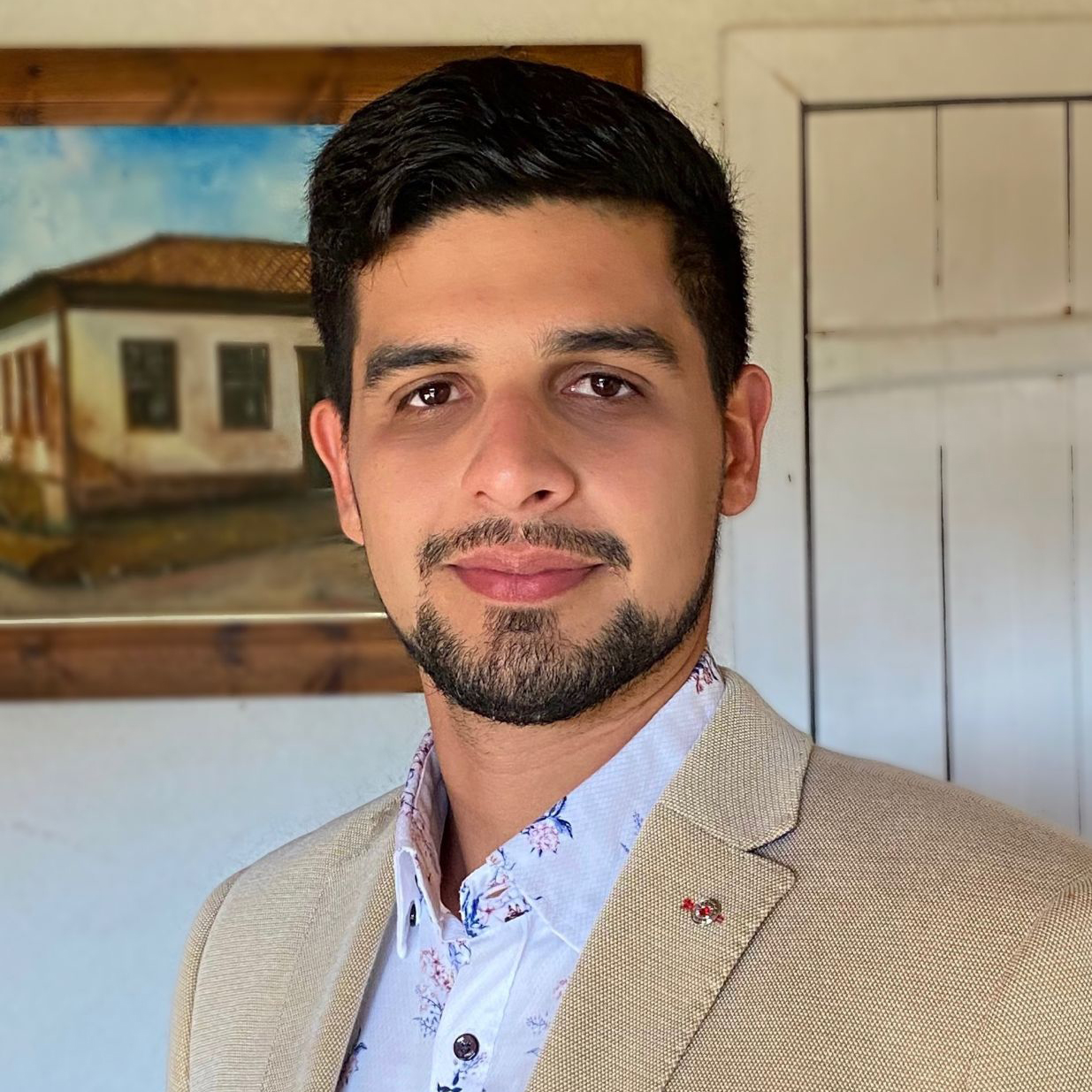 Towards a unifying theory on the background impact on ENSO variability across climates
Speaker - Gabriel Pontes
Dr. Gabriel Pontes is a Postdoctoral Researcher at the Climate Change Research Centre of the University of New South Wales (UNSW-Australia) and at the Australian Centre for Excellence in Antarctic Sciences (ACEAS). He has expertise in large-scale climate and ocean dynamics. His research interests include polar warming, El Niño–Southern Oscillation (ENSO), thermohaline circulation, teleconnections and feedbacks between high and low latitudes, and abrupt climate change.
Paleodata from Glacial Intervals Help Predict Increasing Risk of Extreme El Niño under Greenhouse Warming
Speaker - Pedro DiNezio
Dr. Pedro DiNezio is an associate professor at the University of Colorado Boulder. Prof. DiNezio studies the influence of the Pacific Ocean on our planet's weather and climate, with a focus on ENSO. Their research aims to predict natural and human-made changes in the ocean and their global impact. Prof. DiNezio has published extensively on climate change, contributed to the IPCC, and is a member of NOAA CPC's ENSO diagnostics panel. An environmental activist, Prof. DiNezio works to protect beaches and coastal dunes in Argentina from erosion caused by sea level rise and unsustainable urban development.
---
5th PAWS webinar
Sep. 01, 2022
3:00pm MT
Virtual Webinar
New reconstruction elucidates intrinsic & forced behavior of the Pacific Walker Circulation over the past 800 years
Speaker - Georgy Falster
Dr Georgy Falster is an ARC Centre of Excellence for Climate Extremes Postdoctoral Fellow at the Australian National University. Georgy combines information from observations, model simulations, and paleoclimate proxy archives to better understand water cycle variability on spatial scales from regional to global, and time scales from inter- annual to centennial. Prior to ANU, Georgy was a Postdoctoral Research Associate at Washington University in St. Louis, where she worked with Bronwen Konecky using water isotope observations and proxy records to investigate variability in ocean-atmosphere circulations.
Late Pliocene as an analogue for studying sensitivity of Pacific Walker Circulation to CO2 forcing
Speaker - Ran Feng
Dr. Ran Feng is an Assistant Professor in the Department of Earth Sciences at University of Connecticut. Her research interests include sensitivity of atmospheric circulation and the hydrological cycle to changes in radiative forcing and other paleoclimate boundary conditions, climate feedbacks and sensitivity.
---
4th PAWS webinar
Jul. 08, 2022
10:00am MT
Virtual Webinar
Mechanisms of polar-amplified warming
Speaker - Lily Hahn
Lily Hahn is a PhD candidate at the University of Washington working with David Battisti and Kyle Armour. She studies the mechanisms of polar warming and its hemispheric and seasonal asymmetries. Before coming to UW, she received her B.S. in Geology & Geophysics at Yale, and studied links between atmospheric variability and Greenland melt as a guest student at the Woods Hole Oceanographic Institution and the University of Oslo. She is an NSF Graduate Research Fellow and an ARCS Scholar.
Cloud feedbacks that may help explain observational constraints on continental Eocene climate
Speaker - Eli Tziperman
Dr. Eli Tziperman is a Professor of Oceanography and Applied Physics in the Department of Earth and Planetary Sciences and the School of Engineering and Applied Sciences at Harvard University. His research interests include large-scale climate and ocean dynamics, including El Nino, thermohaline circulation, abrupt climate change, glacial cycles and equable climates; advanced methods of ocean data assimilation.
Prof. Tziperman has recently published a book entitled "Global Warming Science: A Quantitative Introduction to Climate Change and Its Consequences".
---
3rd PAWS webinar
May. 06, 2022
9:00am MT
Virtual Webinar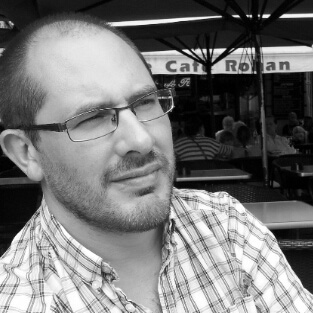 (Paleo)climate sensitivity in the IPCC
Speaker - Dan Lunt
Dr. Dan Lunt is a Professor of Climate Science at the University of Bristol. Dan is a Lead Author of the Intergovernmental Panel on Climate Change (IPCC) 6th Assessment Report and leads the international DeepMIP program. Dan was the founding and Chief Executive Editor of the journal Geoscientific Model Development. Dan's research centers on past climate change, with a focus on understanding how and why climate has changed in the past and what we can learn about the future from the past. Dan is an Affiliate Scientist at the National Centre for Atmospheric Research (NCAR) in Boulder, Colorado.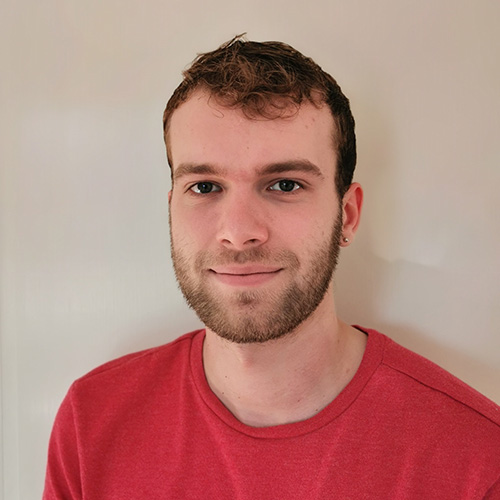 Constraining climate sensitivity from paleoclimate temperatures: Robust or weak approach?
Speaker - Martin Renoult
Martin Renoult is a PhD candidate at Stockholm University under the supervision of Prof. Thorsten Mauritsen and Dr. Navjit Sagoo. He studies paleoclimate modelling and reconstructions, and what we can learn on climate dynamics from paleoclimates. His work has been on understanding climate sensitivity and feedbacks of the Last Glacial Maximum, Pliocene and snowball Earth. Martin holds a BSc in Geosciences & Environment (2016) from University of Angers, and an MSc in Sedimentology & Paleoceanography (2018) from University of Bordeaux on reconstructions of methane paleo-emissions.
---
2nd PAWS webinar
Apr. 15, 2022
9:00am MT
Virtual Webinar
Constraints on past CO2 change on glacial to Cenozoic timescales
Speaker - James Rae
Dr. James Rae is a Reader in Earth and Environmental Sciences at the University of St Andrews. His research uses the chemistry of sediments, ice, and shells to reconstruct past climate change, aided by insights from Earth system models. Much of his work has focused on the development and application of the boron isotope proxy for past ocean pH and atmospheric CO2. Current areas of research by his group include the drivers of the ice ages, the climates of the Cenozoic, changes in ocean circulation and acidity, and reconstructing CO2 over geological time. He is a current ERC grant awardee and a Fellow of the Young Academy of Scotland.
Global Climate Change Driven by Marine Methane Hydrate Dissociation: Reality or Fiction?
Speaker - Yige Zhang
Dr. Yige Zhang is an assistant professor at Texas A&M University. He studies the Earth's past climate and biogeochemical cycle changes. His primary research tools are organic/isotope geochemistry, aided by geochemical and climate models. He is an Associate Editor of Paleoceanography & Paleoclimatology, a member of the US Advisory Committee for Scientific Ocean Drilling, and the 2022 F.W. Clarke Medalist of the Geochemical Society.
---
Inaugural PAWS webinar
Feb. 24, 2022
2:00pm MT
Virtual Webinar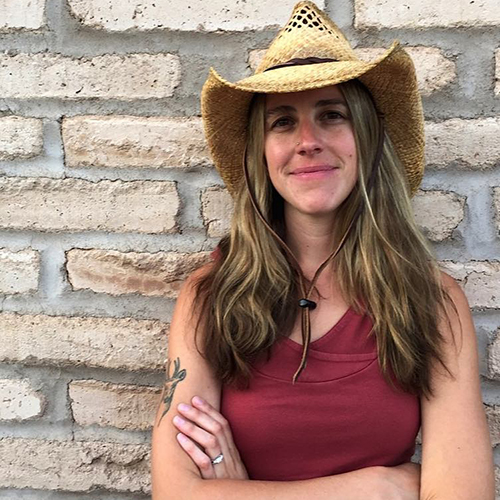 Earth's climate evolution since the last Ice Age
Speaker - Jessica Tierney
Jessica is an Associate Professor at the University of Arizona. She studies past climate change (paleoclimatology) to learn about how the Earth system works and what's in store for the future. Her research group focuses on studying past climates over a variety of timescales, using organic geochemical techniques and statistical climate reconstruction. She is proud to be a Packard Foundation Fellow, an American Geophysical Union Fellow, and a lead author on the Intergovernmental Panel on Climate Change (IPCC) Sixth Assessment report.
Reconstructing global mean surface temperature across the Phanerozoic Eon: Challenges and innovative approaches
Speaker - Emily Judd
Emily is a postdoctoral fellow at the Smithsonian National Museum of Natural History. She is particularly interested in first-order paleoclimate questions and exploring how paleoclimate scientists can maximize the utility of inherently imperfect proxy records. Her research utilizes both computational and laboratory techniques to address a broad range of topics, from experimentally determining the effects of diagenetic heat on the fidelity of seasonally resolved geochemical data from bivalves to using modern sea surface temperatures to demonstrate how dynamical processes might bias interpretations of paleoclimate data.
Steering Committee