The 26th Annual CESM Workshop will be a virtual workshop with a modified schedule on its already scheduled date. Specifically, the virtual Workshop will begin with a full-day schedule on 14 June 2021 with presentations on the state of the CESM; by the award recipients; and three invited speakers in the morning, followed by order 15-minute highlight and progress presentations from each of the CESM Working Groups (WG) in the afternoon.
On 15-17 June 2021, working groups and cross working groups have half-day sessions, some with presentations and some that are discussion only.
Featured Speakers
Each year we welcome featured speakers from outside of the organization to give our plenary talks. This year we are welcoming Dr. Francisco J. Doblas-Reyes of Catalan Institution for Research and Advanced Studies, Dr. Gregory S. Jenkins of Penn State University, and Dr. Valerie Masson-Delmotte of Laboratoire des Sciences du Climat et l'Environnement. Below you can learn more about them and their work.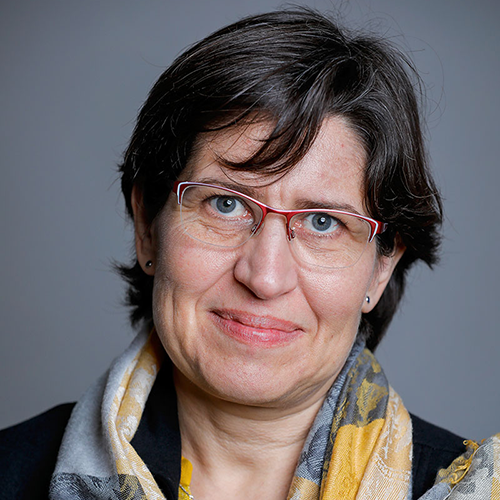 Dr. Valerie Masson-Delmotte
Senior scientist, Laboratoire des Sciences du Climat et l'Environnement
What does it take to assess the state of knowledge related to the physical science basis of climate change in 2021? Perspectives related to the IPCC WG1 AR6 report
Dr. Francisco Doblas-Reyes
Research Professor, Catalan Institution for Research and Advanced Studies
Model development in the Destination Earth programme
Dr. Gregory Jenkins
Professor of Meteorology and Atmospheric Science, Geography, and African Studies, Penn State University
Climate Justice: Challenges and Opportunities to the Climate Science Community
Cross Working Groups
This year we are offering new cross working groups in addition to the regular CESM working groups. Learn more about each cross working group below.
Cross Disciplinary CESM Science with SIMA: Climate, Polar, Geospace, Chemistry and Weather
This session will highlight cross-discipline science enabled by the next generation of NCAR's community atmosphere models: the System for Integrated Modeling of the Atmosphere. Presentations will focus on SIMA applications, many of which are available in CESM or will be available later this year. We also invite discussion on next steps and future plans to develop SIMA further.
Fires in CESM
Addressing the complex role of fire in the Earth system requires an understanding of the feedbacks and interactions between components impacted by fire and the time scales at which they operate. Fire, however, is not being handled consistently across components of CESM. This cross-working group meeting will provide an opportunity to bring people with different expertise together, identify common scientific questions, and build collaborations related to the representation of fire in CESM and its interactions among Earth system components. This session will have a limited number of oral presentations to make room for discussion about the current state and future plans for representing fire consistently among components of CESM. Additional presentations will be accommodated with poster presentations organized around this theme.
Machine Learning with CESM: Research and Opportunities
This cross-working group provides a discussion forum for Machine Learning (ML) research and approaches that are relevant to the CESM community. We will bring together scientists well-versed with ML and those that are new to the field, and aim at surveying ongoing ML projects and planned activities with CESM. Possible discussion topics include ML emulators for physical processes in CESM's model components, ML-supported CESM model analyses (e.g., bias correction, uncertainty quantification, downscaling, knowledge discovery, pattern detection or classification tasks), ML-based predictions, or ML-assisted decision support. We solicit abstracts from the CESM community.
Alternative Earths
This session welcomes presentations highlighting the application of CESM to simulate "alternative Earths", encompassing both early Earth, planets and moons of our solar system, and exoplanet studies. Topics suitable for this session include studies of the climate and chemistry of early Earth, the circulation of slowly rotating and tidally locked planets, and the chemical and dynamical impacts of changing the spectral type of host star. Also of interest are presentations on introducing greater flexibility in model components to simulate alternative land and ocean distributions, radically different atmospheric composition and orbital characteristics / calendars, as well as comparisons of CESM to other planetary models.
Agendas
Printable Working Group Agendas
Day 2 - Tuesday June 15, 2021
Day 3 - Wednesday June 16, 2021
Day 4 - Thursday June 17, 2021
Work in progress...
Day 1 - Monday June 14, 2021
Day 2 - Tuesday June 15, 2021
12:00 pm
Lunch Break & Informal Networking
Day 3 - Wednesday June 16, 2021
12:00 pm
Lunch Break & Informal Networking
Day 4 - Thursday June 17, 2021
12:00 pm
Lunch Break & Informal Networking
test day 3 omwg